In The News
Dr. Sean A. Sutphen, Orthopedic Surgeon at Illinois Bone & Joint Institute (IBJI)
How to Manage and Treat Arthritis and Other Ailments of the Hip and Knee
Dr. Sutphen as heard on WBBM Newsradio (780 AM and 105.9 FM) and WSCR 670 AM The Score. March 2019
Dr. Sutphen - as heard on WGN: "Stay in the Game."
GHLF CreakyJoints
January 2021
Thank you for the opportunity to speak on hip and knee arthritis at the Mather in Evanston. What a great turn out!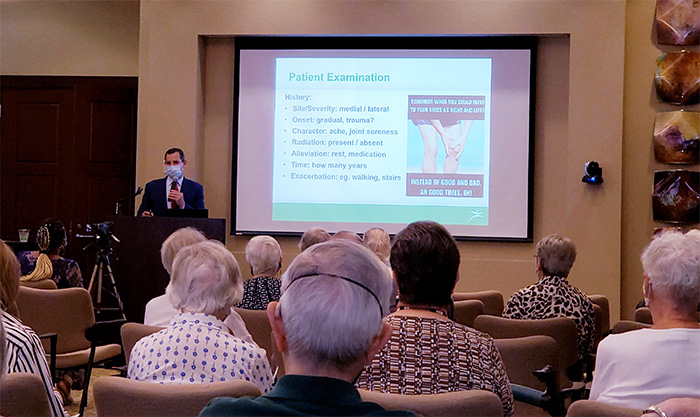 Despite a hot and steamy day, we had a great time supporting IBJI CARES' 2021 charity partner organization Glenkirk.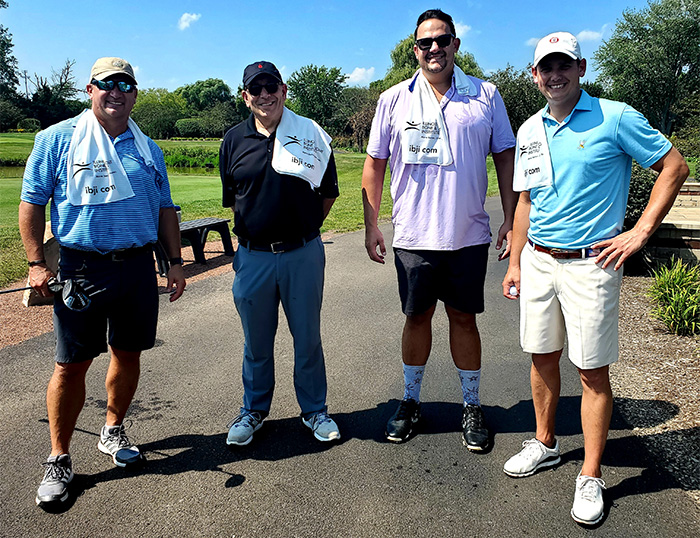 Today was IBJI Employee Appreciation Day. So grateful for our wonderful staff. Can't thank you enough for all that you do to care for our patients!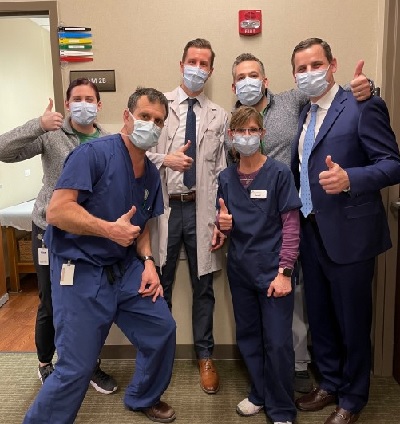 Joint Replacement Surgery During the COVID-19 Pandemic: What Arthritis Patients Should Know
Is it safe to have knee, hip, or other joint replacement surgery during the COVID-19 pandemic? Here's what to expect from orthopedic surgeons and fellow patients who have been through these procedures.
Orthopedic surgeon Sean Sutphen, DO, a hip and knee replacement specialist at the Illinois Bone & Joint Institute, says some of his patients waiting for surgery have been receiving injections of steroids or hyaluronic acid. Others have been relying on canes and walkers, as well as trying to lose weight. "Sometimes they're just resting because they're in so much pain they have trouble moving around," Dr. Macaulay adds.
Dr. Sean Sutphen spoke at Glenview Terrace on 21st August 2019 on the latest techniques in hip and knee replacement.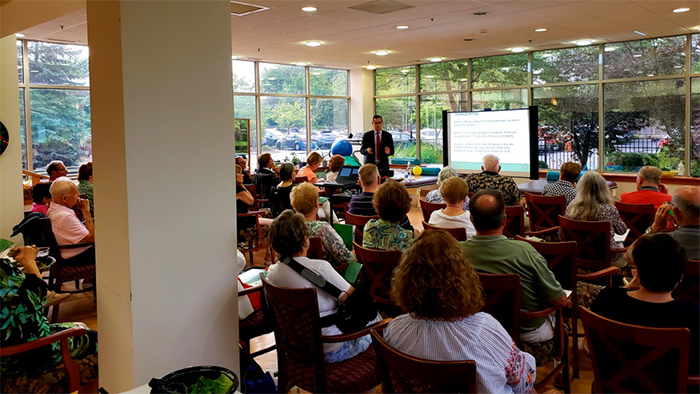 Hip and Knee Replacements: The Latest News Wednesday, August 21
Presented by Dr. Sean Sutphen
Illinois Bone & Joint Institute
Experiencing hip or knee pain? Explore the latest non-operative and operative treatments, including robotic, minimally invasive and computerassisted surgical techniques.
Space is limited. RSVP to Kayleigh Bourbon today at (312) 515-0720 or [javascript protected email address] .
Date: Wednesday, August 21
Timings: Appetizers – 5:30 to 6 pm
Presentation – 6 to 7 pm
Venue: Glenview Terrace, 1511 Greenwood Road
Click here for more infomation.
The Latest in Treatments for Hip and Knee Arthritis
Dr. Sean Sutphen from "Illinois Bone and Joint" will join us and talk about both operative and non-operative treatments for hip and knee problems.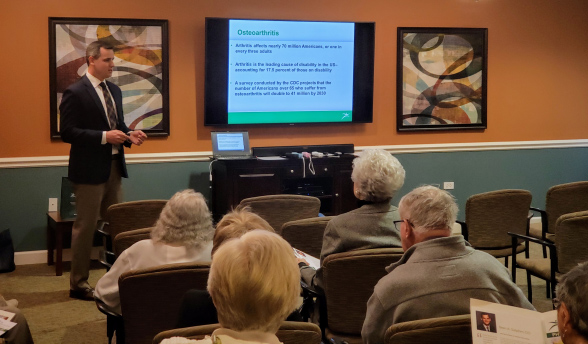 Dr. Sutphen is an Orthopedic Surgeon who was "fellowship trained" in hip and knee joint replacement and complex revision joint replacement. He also treats all aspects of musculoskeletal care (fractures, arthritis conditions, etc.).
Date: Tuesday, May 14th, 2019 at 7PM
Venue: The Lodge of Northbrook in the Great Room
Click here for more infomation.